AUSTRALIA'S TRUSTED TEARDROP & FEATHER FLAG BANNER SUPPLIER
READY DESIGNED COFFEE FLAGS, REAL ESTATE BANNERS FLAGS AUSTRALIA - Quality matters when it comes to banner flags.
Beware light-weight inferior quality banners flags! We only sell Heavy Duty, High Quality Banner Flags!
​
Our Banner Flags are Star Performers

• Stronger more Flexible Poles - Composite Fiberglass and Aluminium ViperFlex™ Poles

• Better Stitching - Double Stitched for durability

• Reinforced - SuperBlack™ webbing for stronger pole sleeves and longer lasting flag performance

• Precision Ball Bearing Swivel - Effortless movement in the wind to display your message and relieve wind stress

• Chrome Plated Bases - for beauty and longer lasting components

There are many providers of banner flags in the market but not all are equal in quality and performance. Cheaper does not mean better. Cheaper flags can have a short life span & hardware failure meaning you will be replacing them more often or displaying worn-out tired signage which reflects poorly on your business. Our banner flags are premium quality, made from strong flexible poles and precision ball bearing swivel bases, plus Double Stitched UV-Stable flag fabric. Explore our great range of Teardrop Banners Flags, Feather Banner Flags, Rectangular Banner Flags, Pull Up (Roll-up) Banners, Real Estate Flags and more!

We offer a full range of premium quality Teardrop Banners • Feather Banners • Rectangular Banners and Pull Up Banners and deliver to Sydney • Melbourne, Brisbane, Hobart • Adelaide • Canberra • Cairns • Australia
Coffee Flags - Ready designed - No Artwork Required
Cafe Flags for Sale!
Pre-Formatted - No Artwork Charges!
COFFEE SHOP CAFE, SALE, OPEN BANNER FLAGS AND MORE...
Free Artwork - no set-up Fees*
We can also prepare your artwork with your supplied logo for a small fee.
Applies to *Ready designed Coffee Banner designs. Lead times apply.
READY DESIGNED COFFEE FLAG BANNERS / SALE BANNER FLAGS
Teardrop, Feather, Rectangular, Wall, Coffee Banners
CUSTOM PRINTED BANNER FLAGS
Pull Up Banners Sydney, Melbourne, Brisbane, Exhibition Signage
Pull Up Banners, Pop Up Banners, Roll Up Banners
Call them what you will, these premium quality pull-up banners are compact, easy to pull up and feature anti-curl technology.
PULL UP BANNERS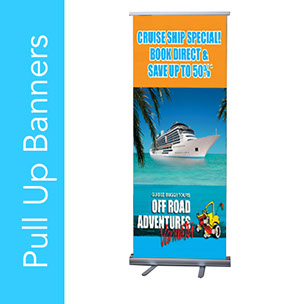 Our Banner Flag Systems are the Best!
Why? Because they come with everything you need included in the price - NO HIDDEN EXTRAS...
Print Ready Artwork handling • Banner Flag Printing • Viper Flex Rods • Hard Ground Cross Feet (normally an optional extra from other companies)
Water Bag Weight • Padded Transport Carry Bag!
Our Banner Flags feature Viper Flex™ Technology - Super Flexible fibreglass interlocking pole components for high performance.
Performance in bending and flexing and wind control - and come with a 1 Year Warranty on components. Our company has over 25 years experience in marketing, graphics and promotion. And we're always improving our products and services to bring you the best available.
Quality Banners that Shout Out Loud
​
Viper Flex™ Technology

No more snapping or creasing poles - Our poles are 100% Super Flexible fibreglass throughout with interlocking pole components for high performance bending and flexing and wind control.
​
Quality "UV Stable" Dye Sublimation printing.
​
CHROME - Beautiful chrome finish on cross feet and ground spikes that not only look good but help give your banners longer life.
​
Sewn edges plus reinforced pole guide webbing for strong seems and durability!
​
Swivel foot spigot - flag faces wind direction making the banner flag more stable in windy conditions.
​
Twelve month warranty on hardware components.
Our Exhibition Quality banner flags are made for the Australian outdoors as well as indoor trade shows, exhibition hall signage. We print with UV stable dye sublimation inks for colour fast performance and reinforced webbing edge for durability! They assemble in minutes and look great. You can look like an award winning company in no time!
Banner flags come in three great designs and three sizes - small medium and large. There even base options like cross feet, ground spike, heavy plate base and more. All banner flags come with a twelve month manufacturing warranty on hardware components.
Testimonials
See What Our Banner Customers have to say!
Teardrop Banner Artwork Support
Whether it's your first banner flag order or 50th, we make the ordering process painless and pleasant. Our free banner flag templates are available for download. Or if you need a little help from our Artwork Services Team, just drop us an email and our professional graphic artists will help you produce outstanding artwork for your banner flags at very reasonable rates.
Teardrop Banners Online Australia - Coffee Flags, Coffee Shop Banner Flags, Coffee Flags, Coffee Teardrop Banners, Cafe Flags - Select from our exclusive range of ready to buy pre-designed Coffee Banner Flags,
We also offer customised Cafe Flags, Free Standing Banner Flags - Real Estate Flags - Ray White Banners, Auction, Sale, Open For Inspection, Real Estate Branded Banner Flags / SALE Feather Banners / Feather Banner Suppliers / Discount Teardrop Banner Suppliers.
We offer real estate banner flags: Real Estate Teardrop Banners, Real Estate Banner Flags Suppliers, Ray White Real Estate Banners. Coffee Shop owners will love our preformatted Coffee Shop Flag Banners, Coffee Flag Banners, Cafe Banner Flags. Exhibition Quality Teardrop and Feather Banners Australia - Trade Show Signage Sydney, Exhibition signage and banners Sydney, Banners, Teardrop Flags. Tear drop Banner Shop for Teardrop Banners, Quality Pull up Banners, flags and banners custom, custom banner flag, custom banners flags, custom flag banners, Premium Pull Up Banners, Outdoor Flying Banners, Banner Flags, Swooper Banners, Quality Roll Up Banners, Outdoor Banner Flags, Feather Flags, Teardrop Flags, Exhibition Banner Flags, Exhibition Flags Banners, Sydney, Melbourne, Canberra, Brisbane, Retail Banner Flags, Footpath Banner Flags, Custom Outdoor Banner Flags, Outdoor Flag Banner Signs, Outdoor Feather Banners Signs, Outdoor Teardrop Banner Flags, Outdoor Advertising Banners Flags, Flags and Banners, Advertising Flags, Bowhead Banners, Flag Banners, Promotional Flags, Promotional Banners, Outdoor Exhibition Flags, Indoor Exhibition Flags, Exhibition Display - Flags Australia, Free Standing Flags, Banner Stands, Feather Banner Stands, Flag Signs, Wall mounted flags, Wall mounted flag banners. Banner Flag Printing, Buy Banner Flag, Where to buy Teardrop Banners, Vinyl Pull Ups Banners Australia, Banner flag suppliers Australia, Wind Flags Melbourne Sydney Brisbane .au. Advertising Flags Australia, Open Banner Flags, Open Teardrop Banners, Open Feather Banners, Display Banners, Sail Banner, Free Standing Banners,
Search Results - Service Locations: Teardrop Banners Sydney, Sydney Olympic Park, Parramatta, Newcastle, Teardrop Banners Melbourne, Feather Banners Parramatta, Teardrop Flags Parramatta. Teardrop Banner Flags Sydney, Melbourne, Canberra, Banners Brisbane, Gold Coast, Banners Cairns, Banners Townsville, Banners Bowen, Banners Mackay, Banners Rockhampton, Bundaberg, Sunshine Coast, Tasmania, Adelaide, Perth, Australia.
Copyright © 2007 - 2017

All Rights Reserved | Warranty Information | Terms and Conditions and Disclaimer
Rectangular Banner Flags
Rectangular Banners Flags Sydney
Rectangular Banners Flags Melbourne
Rectangular Banner Flags Brisbane
Rectangular Banner Flags Australia
Pull Up Banners Printing
Pre-Designed Banners
Coffee Shop Flags
Coffee Cafe Banners
Real Estate Banner Flags
Real Estate Flags Australia
Quality Pull Up Banners Flags
Premium Pull Up Banners
Quality Roll Up Banners
Banner Flags - Shop Parramatta, Homebush, Sydney